CEO & Founder
Katie Godfrey opened her beauty salon over 14 years ago when she was just 19 years old. Which was a huge step as she had left school at the age of 13 with no qualifications to her name due to bullying.
Since then Katie has built a multi award winning salon which has been published over 45 time's including OK and Hello magazine and Nationwide newspapers. Won over 18 awards and also pampered celebrities.
Katie wanted the highest of standards across salons and within the industry so she launched KG Professional. A training academy across the UK and eyelash product range. Within 6 months of launching the product range for professionals, they hit over 500 salons and now sold all over the world.
Katie is a dedicated business mentor and has conducts various talks and mentoring sessions at colleges and events about her story and is passionate about motivating others in building their careers. She is also a regular writer for many industry magazines and has a number 1 best selling book called 'Extraordinary Women'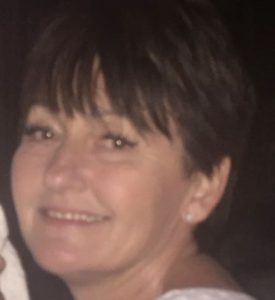 Karen Godfrey
Manager of KG Professional
Karen is based in our head office. She runs KG Professional and deals with all your product and course enquires. If you haven't noticed she is also Katie's mum. She is our mumma bear of the company. All your orders are normally packed with love by Karen.
Amy Cox
KG Customer Service & Marketing Assistant
Amy is on hand to address any enquires you may have through our social media platforms, whilst also creating content to educate, inspire and support our lash and brow community! She's passionate about about building customer relationships and driving brand loyalty.
Helen Louise
Kent Beauty Trainer / KG Eyelash Educator
Our Kent trainer Helen Louise is a multi award-winning lash artist with a passion for all things lashes & brows. Helen has attended numerous training courses & workshops over the years to ensure she is always at the top of her game in the industry.
Helen is passionate about teaching & providing students with the knowledge & skills required to achieve high standards in their work. Train with Helen & you'll also learn all her secret tips & tricks.
Helen runs training courses from her salon in Kent every Thursday; training in Classic Eyelash Extensions, Russian Volume, Lash Lift & Tint, KG Brows & Brow Lamination.
Emma-Jayne Smith
Lincolnshire Beauty Trainer / KG Eyelash Educator
Emma-Jayne has over 12 years experience in the hair and beauty industry. In Cleethorpes we offer Classic Lash Extensions, Russian Volume Lash Extensions, KG Brows. We are in a lovely seaside town with parking nearby.
Emma-Jayne opened her own salon in 2021 after working in hair and beauty salons since 2008. Emma-Jayne has done many different training courses over the years to make sure she is always up to date with the most popular treatments and techniques. You never stop learning!
Jo Weller
Surrey Beauty Trainer / KG Eyelash Educator
Jo teaches at Mooeys Salon in Surrey and has worked within the beauty industry for the past 25+ years. She teaches our Lash Lift & Curl, Brow Lamination, and KG Brows courses.
Jo is super passionate about the Beauty Industry and ensuring students are trained to a really high standard. She continues mentoring all of her students as they develop into KG Professionals.