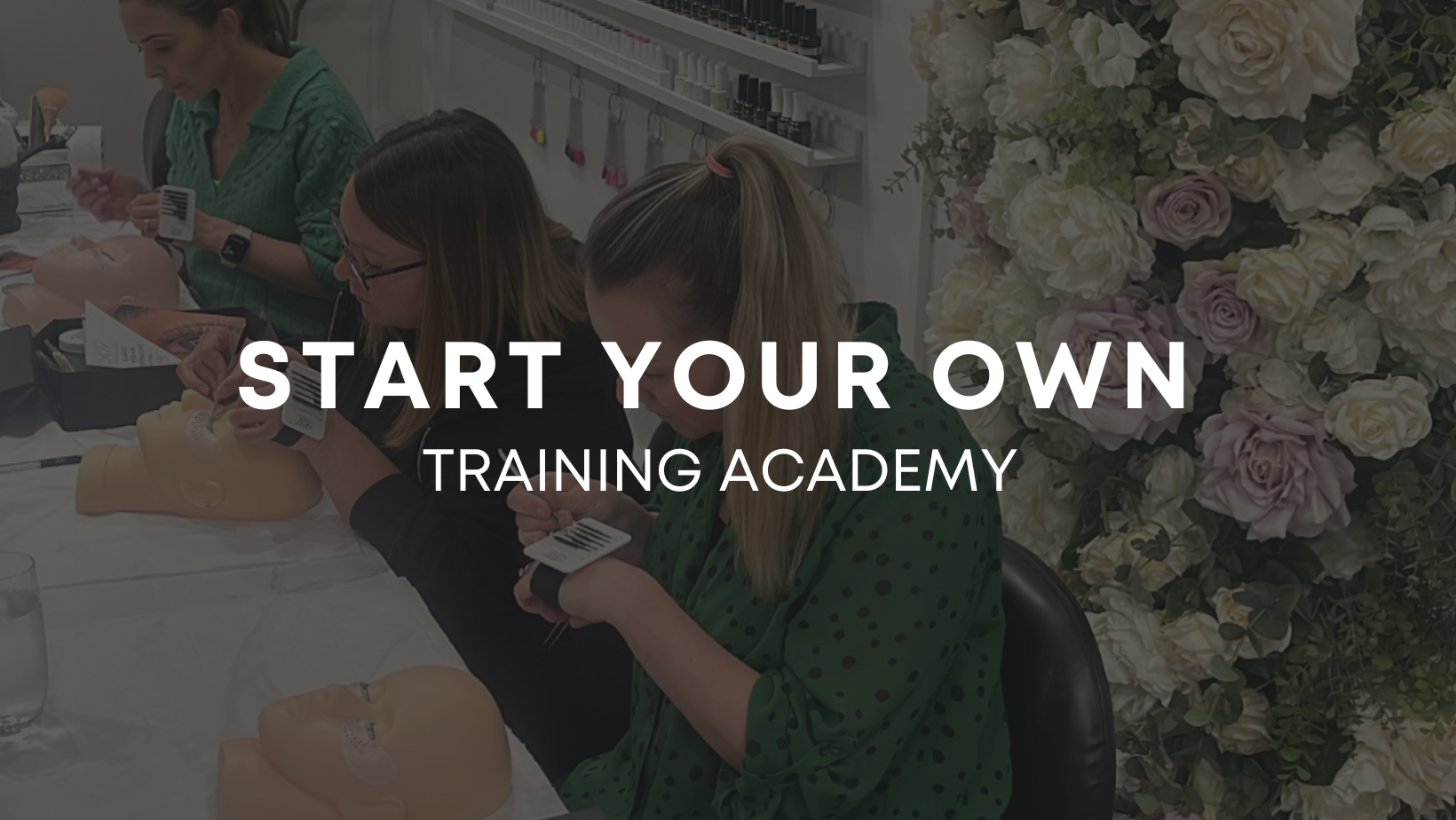 After speaking to so many lash artists, beauty therapist and salon owners I heard how many of them have a goal to set up their own training academies or just want to be able to train their teams easily in house.
Here's what they said was STOPPING them from reaching their goal:
"I have no idea where to start"
"I don't have the time to write manuals"
"The process seems complicated, I wish it could all be done for me!"
So I wanted to help! I want everyone to achieve their goals with ease BUT at a high standard. When you start offering training courses you know exactly what you're doing. From what you need to send out to your students beforehand and beyond to ensure your students receive the BEST training.
Knowing what to put in a manual can be overwhelming and a lot of work. Not something we can easily put together when we are busy working on clients all day. I have taken that worry anyway from you.
There are TWO options to be able to start your OWN training academy:
You can either purchase the manuals which are available for Classic and Russian Volume Lashes. As well as, Lash Lift and Brow Lamination courses. Use and edit as you wish, or don't change them at all.
Or you can start your own Lash Academy using our complete business in a box. Everything included that we use from manuals, our online courses that the student takes before they enter your academy, student exam/workbook, confirmation e-mails and follow up emails. All you need to do is show up and teach! It's that easy.
When you set up a training academy you need to get your courses accredited. By using this system Professional Beauty and ABT have come on board to fast track your accreditation. They can only do this if you DO NOT edit the manuals in anyway.
Please make sure you have your AET qualification before you start teaching. This is a must to be able to hold training courses. You can look into that here.
I cannot wait to help you on this exciting journey of your career. If you have any questions, feel free to reach out.
Katie Godfrey (Director of KG Professional)
£

850.00 –

£

1,490.00

or from £130.00 today & 5 weekly interest-free payments of £144.00 with
£

95.00
or 6 weekly interest-free payments from £15.83 with